Gallery Nyoze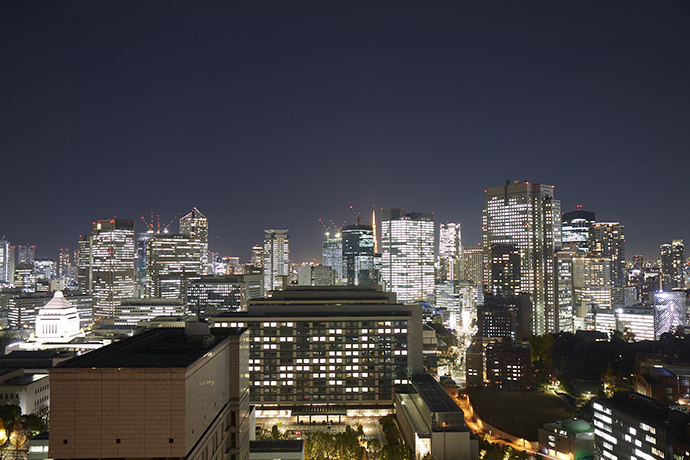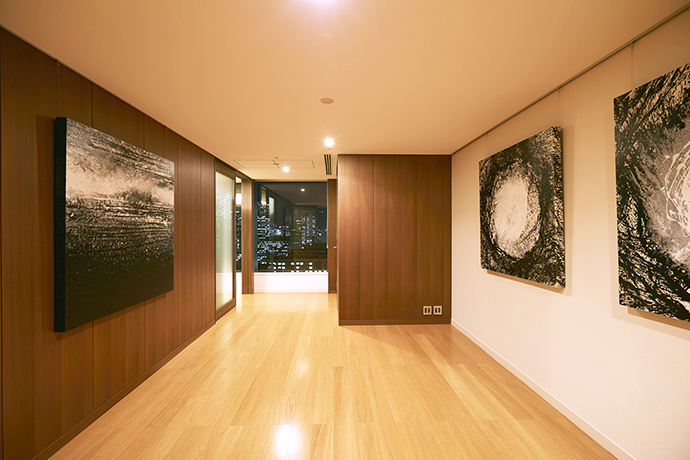 Gallery Nyoze
Gallery Nyoze founded in 2015 represents an artist Lou Zhenggang. Over the past years, the gallery has set up publicly seven of widespread successful exhibitions including three of solo exhibitions in 2015, 2016 and 2018 in Japan, also in Muscat in Sultanate of Oman.

There were three of group exhibitions in collaboration with well-known invited artists "Enochikara [English: Power of Art]" by Lou Zhenggang, Takeshi Kitano and Doug Webb at Miyagi and Morioka, Japan in 2016 and at Hyogo, in 2017. These exhibitions widely broadcasted as a purpose with aim to support the peoples and the towns damaged by Great East Japan Earthquake and donate the proceeds to charity. This was a first exhibition tours Japan with the purpose to keep the memory of the disaster from fade-in. The exhibitions led art works successfully encourage to hopes and visions of the future. The joint exhibition of Lou Zhenggang and AUDEMARS PIGUET was successfully launched in 2017 in Tokyo, well harmonized human knowledge and art of works..
Artists
Lou Zhenggang
Declared a child prodigy by the Chinese government at the age of 12 and having trained extensively with the masters of her time, Lou rose to national fame as a legendary figure in Chinese calligraphy and painting during the 1970s and 1980s.

Determined to develop a more personal style as an artist and to be more free in her expressions, she moved to Japan at the age of 20. Here, the experimentation with different techniques led her to expand her artistic range with abstract works, including colour paintings, silk screens as well as classical black ink artwork. Again, this divergence from calligraphic art won her considerable acclaim. 34 of her colourful works were added to the permanent collection of the National Museum of China as the first abstract work by a contemporary artist.

Collected by many renowned museums and private collectors alike, Lou established herself as one of the leading brush artists of our time. Her cultural and social engagement cemented her status as a national asset of China and cultural figure in the realm of East Asia. Her work, extraordinary in its technique developed over decades, is suffused with profound poetry and emotion and continues to receive support and acclaim internationally for its magnificence and cultural value.

She resides and works in Izu, Japan, till this day.
Exhibitions
"LIVING with ART: Lou Zhenggang & KOHEI NAWA" at Hankyu Comfort Q 13 Shop (Osaka Hankyu Interior Studio) will be held from November 14 (Sat) to December 20(Sun) 2020.

2020 "Encounter · Mindscapes" An Exhibition by Lou Zhenggang and Georges Mathieu Long Museum in Shanghai

To prevent the spread of Covid-19, the openings have been postponed. We apologize to all those who have been looking forward to new exhibitions opening. Once the details are worked out and confirmed, they will be announced on our websites, social media and so on. We appreciate your understanding and cooperation in there difficult times.

2018 Solo Exhibition " MIMU 2018 "at Ginza Six in Tokyo, Japan Exhibitions
Contact
| | |
| --- | --- |
| Locations | 2-16-2-2206,Hirakawacho,Chiyoda-ku,Tokyo 1020093 Japan |
| Contact | Takeyasu Kikuchi |
| Tel | +81 3 6277 7145 |
| Email | kikuchi@gallerynyoze.com |